What's the difference between the 2024 Chevy Trailblazer vs 2024 Chevy Blazer?
In the battle for automotive supremacy, the 2024 Chevy Trailblazer and the 2024 Chevy Blazer are set to captivate car enthusiasts with their remarkable features and performance. Both vehicles are designed to elevate your driving experience, offering a perfect blend of style, power, and versatility. The 2024 Chevy Trailblazer boasts a sleek and modern design that effortlessly turns heads on the road, while the 2024 Chevy Blazer exudes a bold and commanding presence. Whichever you choose, rest assured that both models are engineered to deliver a smooth and exhilarating ride, making every journey a memorable one. Experience the thrill of driving with these exceptional vehicles as they redefine what it means to be a true automotive marvel.
Exterior Design of the 2024 Chevrolet Blazer and Trailblazer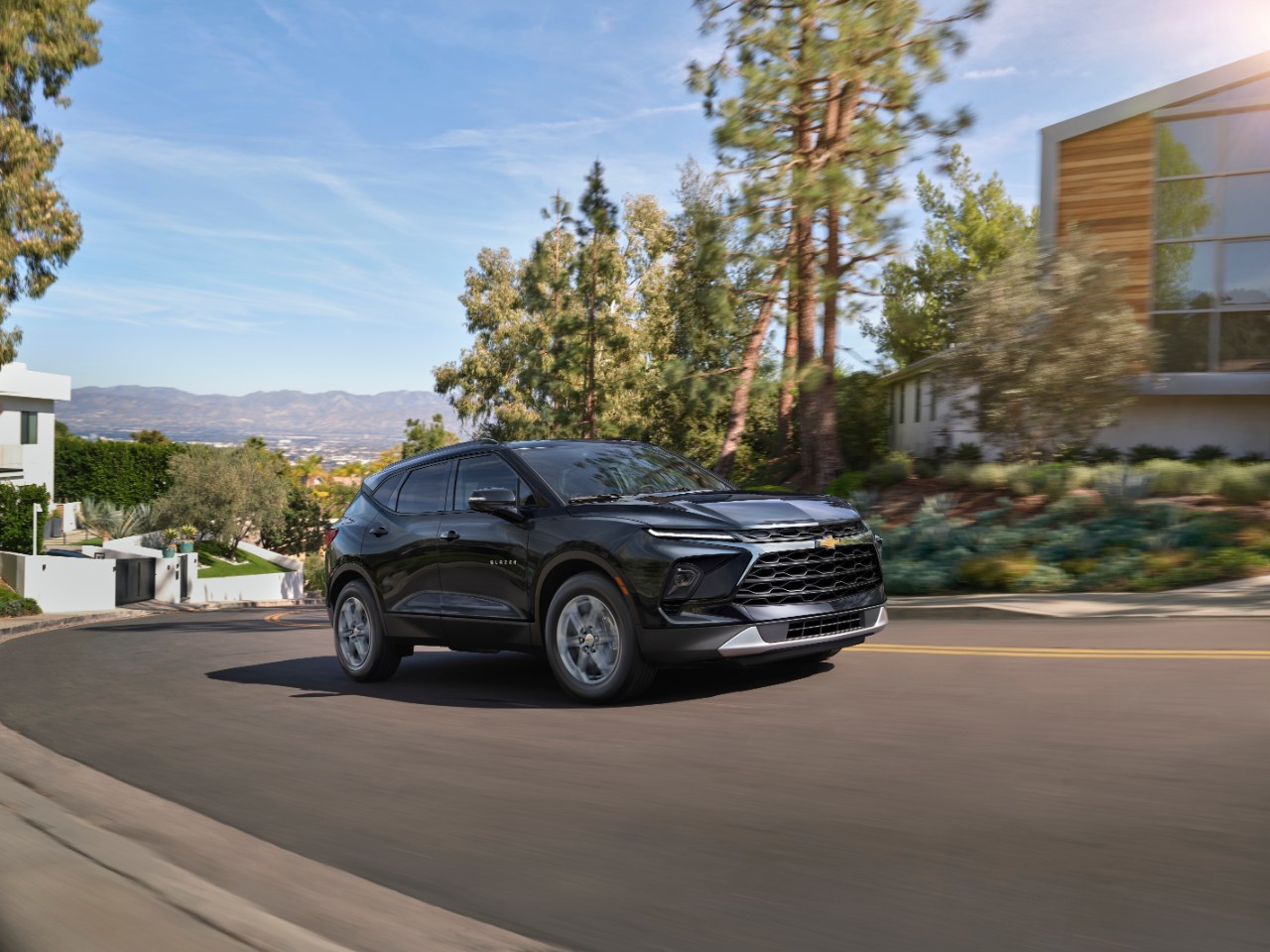 The 2024 Blazer comes with an alluring exterior in options like Copper Harbor Metallic and Cacti Green. It offers larger 19-inch wheels specifically for the RS trim. The Trailblazer, on the other hand, also offers distinct aesthetics in the ACTIV and RS trims, featuring two-tone roofs.
Additional Thoughts on the 2024 Chevrolet Blazer vs. Trailblazer Exterior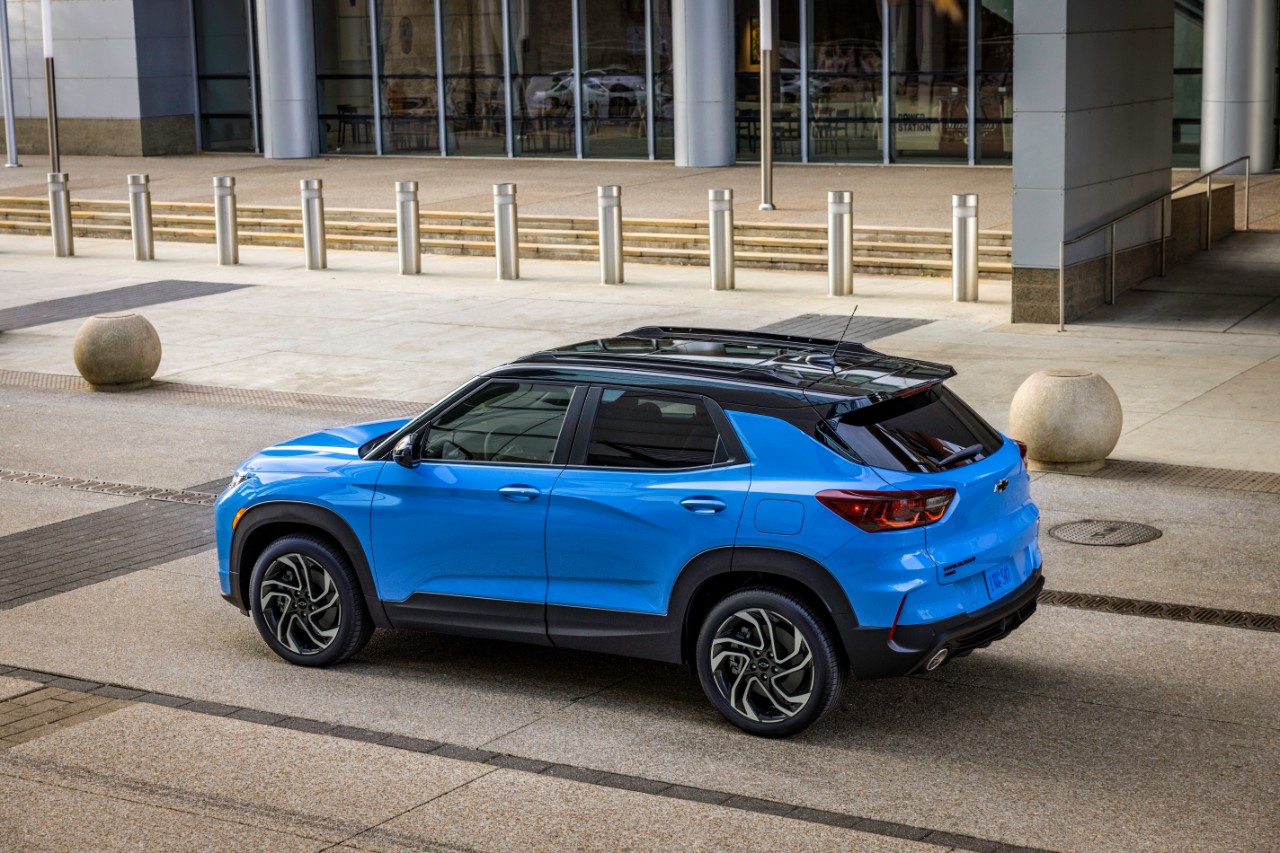 The 2024 Blazer's exterior projects a level of opulence with larger 19-inch wheels, primarily aimed at accentuating the RS trim's robustness. The Trailblazer doesn't shy away from aesthetic experiments either, with its ACTIV and RS trims offering two-tone roofs that add a touch of vivacity. Both vehicles manifest their distinct characters through exterior design, with the Blazer leaning toward sporty grandiosity and the Trailblazer opting for adventurous flair.
Interior Comfort & Technology of the 2024 Chevrolet Blazer and Trailblazer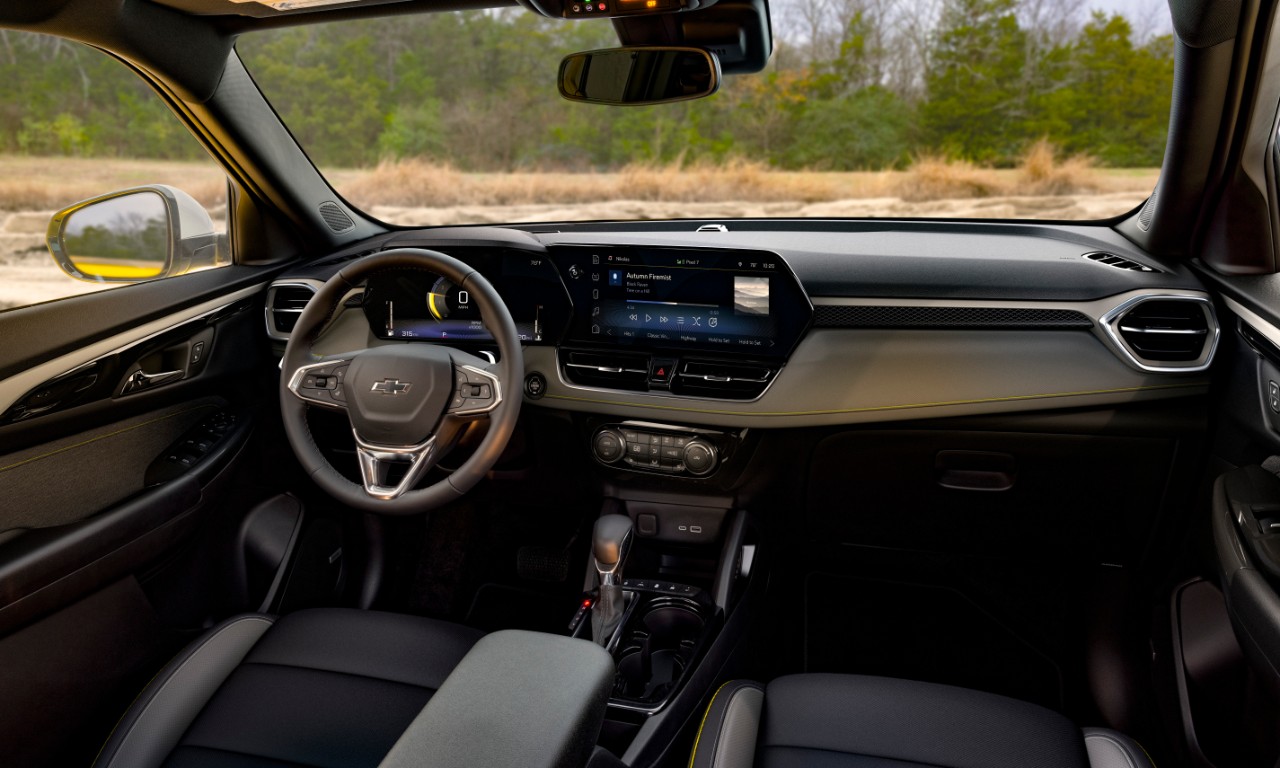 In terms of interior comfort, both models offer heated front seats as a standard feature. The Blazer further enhances your driving experience with a heated steering wheel in the RS and Premier models. The Trailblazer comes with a standard fold-flat front passenger seat, optimizing your cargo capabilities.
Both vehicles excel in infotainment: the Blazer features a 10.2-inch touchscreen, while the Trailblazer comes with an 11-inch display. Both models support Wi-Fi hotspot capabilities and wireless phone charging, depending on the trim.
Deeper Look into Interior Amenities of the 2024 Chevrolet Blazer and Trailblazer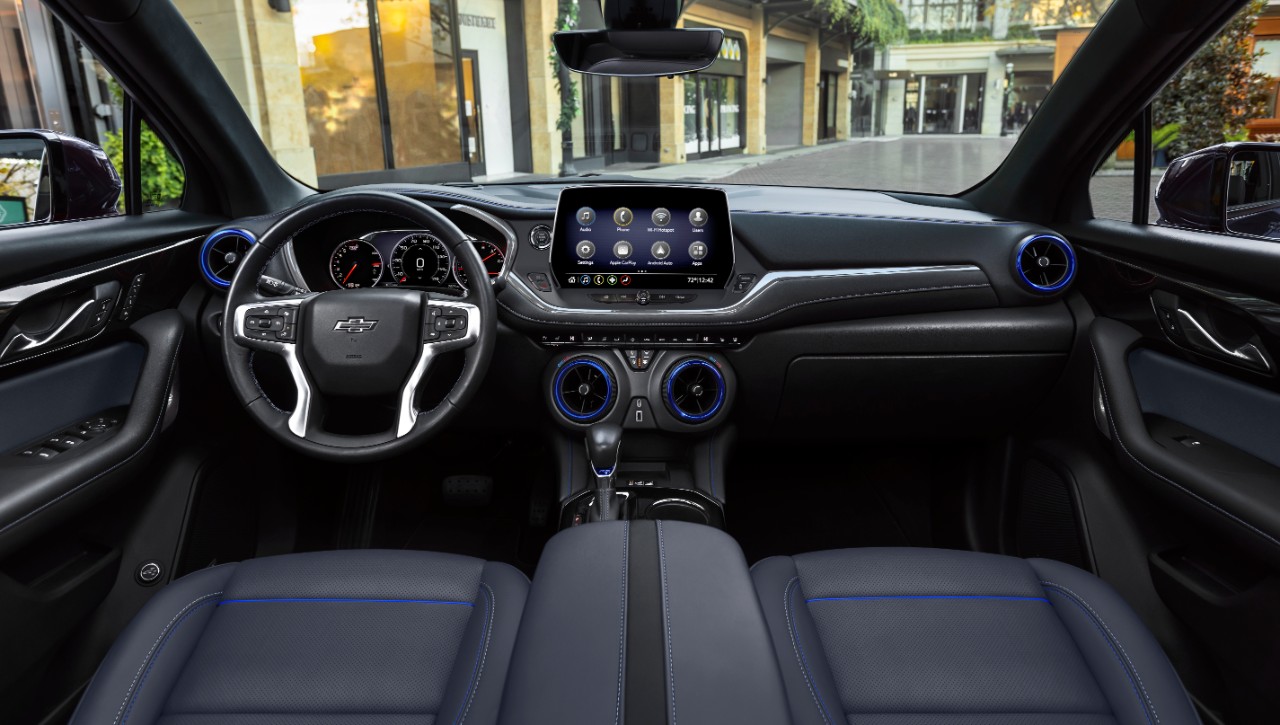 The Blazer pushes the envelope of comfort with additional features like a heated steering wheel in the RS and Premier models, taking the chill out of cold morning drives. The Trailblazer answers back with a uniquely designed fold-flat front passenger seat, allowing more options for cargo. In terms of tech, the touchscreen displays serve as the nerve centers of both SUVs, offering a myriad of functions and entertainment options, all geared to keep the modern driver connected and engaged.
Performance & Propulsion of the 2024 Chevrolet Blazer and Trailblazer
When it comes to power, the Blazer is more robust, offering up to 308 HP in its 3.6L DOHC V-6 engine, while the Trailblazer delivers up to 155 HP with its 1.3L Turbo I-3 engine. The Blazer also offers a 9-speed automatic transmission across different trims, enhancing the driving experience.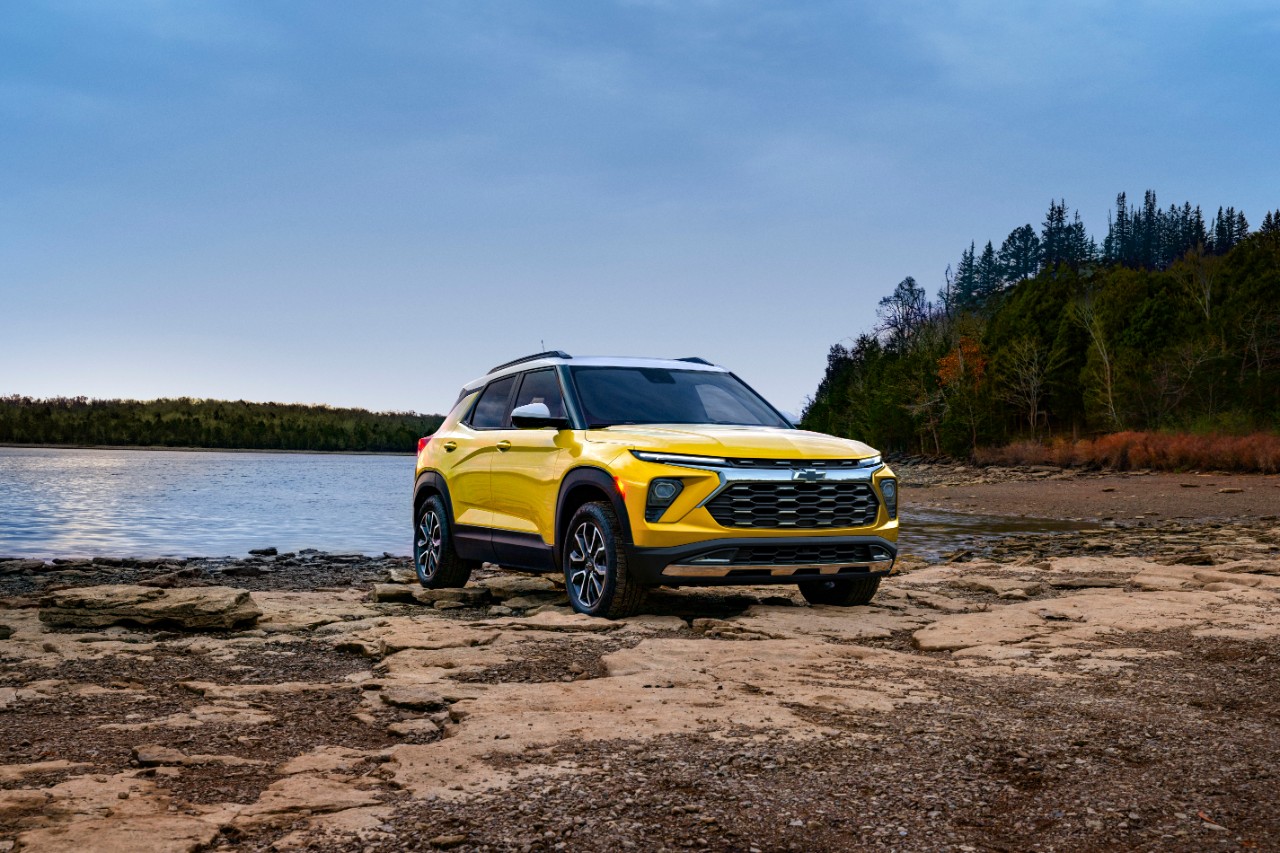 Extra Notes on Performance of the 2024 Chevrolet Blazer and Trailblazer
While both vehicles offer impressive performance capabilities, the Blazer's potent 3.6L DOHC V-6 engine is particularly worth noting for those who crave extra power and swiftness. In contrast, the Trailblazer's 1.3L Turbo I-3 may not offer the same horsepower, but it provides a smooth and efficient ride suitable for city commuting. The 9-speed automatic transmission on the Blazer accentuates its prowess, making it a formidable choice for performance enthusiasts.
Safety Features of the 2024 Chevrolet Blazer and Trailblazer
Both SUVs come with Chevy Safety Assist as a standard package, which includes a myriad of safety features like Automatic Emergency Braking and Front Pedestrian Braking. Additional packages, such as Driver Confidence II, are available for the Blazer's RS and Premier trims, offering advanced features like Adaptive Cruise Control and HD Surround Vision.
Expanded View on Safety
Both SUVs are commendable for their commitment to safety. Chevy Safety Assist is a standard feature that makes both cars trustworthy choices for families. However, the Blazer goes a step further in the RS and Premier trims by offering the Driver Confidence II package. This package features advanced options like Adaptive Cruise Control and HD Surround Vision, offering a more vigilant set of eyes on the road.
Cargo Space of the 2024 Chevrolet Blazer and Trailblazer
In terms of cargo room, the Trailblazer offers up to 54.4 cubic feet of max cargo volume, making it more versatile for storage needs. The Blazer provides up to 64.2 cubic feet with rear seats folded, also a respectable figure.
Further Insights on Cargo Versatility
The Trailblazer takes the lead when it comes to cargo versatility, offering a respectable 54.4 cubic feet of space. This makes it a practical choice for those who have larger cargo needs but still want an SUV that can maneuver through city streets. Meanwhile, the Blazer's 64.2 cubic feet of cargo space is nothing to scoff at, providing ample room for outdoor adventures or long road trips. The choice between the two ultimately boils down to specific storage needs and lifestyle requirements.